About Meaningful Beginnings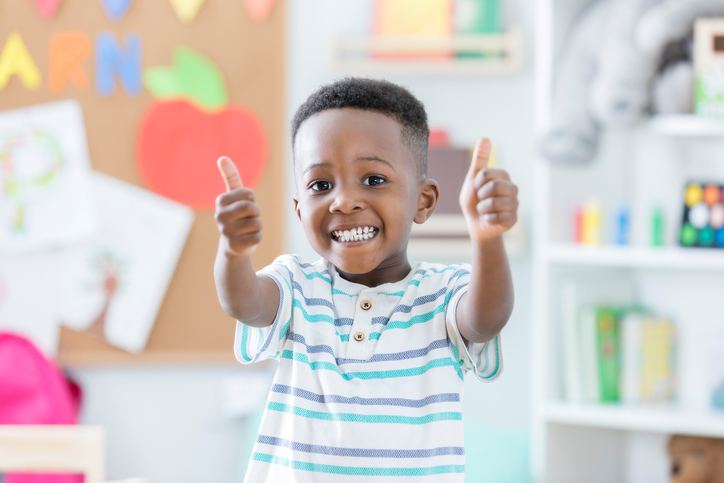 Meaningful Beginnings began in the downstairs of Ashley's home. A few years later, she outgrew her space and moved her mom-and-pop daycare to a commercial space in the Sunset district of San Fransisco. Today, Meaningful Beginnings continues to grow throughout San Fransisco and the Bay Area with the goal of expanding nationwide.
In this world, it's valuable to broaden children's horizons at a young age. The first 0-5 years of age is the most important part of a child's life. That's when they download their moral and belief systems which they will carry through adulthood.
It's crucial to have loving caregivers who will create emotional stability as a child grows and learns. Our high retention rate in caregivers has earned us recognition as one of the top and best childcare centers in San Francisco.
Every child is unique and requires different caregiving techniques. Here at Meaningful Beginnings, our goal is to provide a safe, warm, fun, and secure learning environment where your children can thrive.
Social & Emotional Support
We provide caring teachers whom are responsive to the individual child while encouraging self-care and independence. Teachers also facilitates the development of self-control through structure and redirection.

We provide opportunities that reflect the child's interest. These opportunities provide time for interactive exploration while also providing a unique and exciting learning experience. Furthermore, activities prepare children for future life experiences.
Meaningful Beginnings provides a well-balanced diet, an outstanding outdoor classroom, playground, and a variety of physically stimulating activities.
At Meaningful beginnings, we believe children deserve a holistic approach to learning from an early age. We strive to provide opportunities to develop and refine skills by enriching each child's social, emotional, physical, cognitive, intellectual, and creative abilities.
We also believe that self-esteem is a critical component of growth. We will help teach your children that they are valued, competent, and worthy of respect. To a large extent, the way that children interact with others depends on how they feel about themselves. We focus on developing social and self-sufficiency skills that are needed to succeed in preschool and beyond.
We strive to create an inclusive, safe, and developmentally appropriate environment that builds a partnership between children, families, and educators.